Canton Ohio Lawn Care Company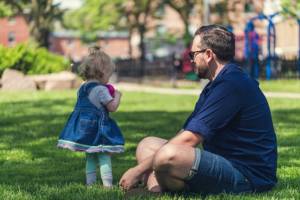 Your lawn is a reflection of you, and what is a better way to showcase you home with a lush, green space that is in exceptional health from the roots to the stems all year long?
That is exactly what you will receive with Akron Canton Lawn Care. Our lawn care company will beautify and maintain your lawn to enhance your curb appeal and give you and your family an inviting space to play with your pets, entertain guests or even enjoy a picnic outside.
Our lawn care company is here to nourish your lawn, eliminate unsightly broadleaf weeds and enhance the look of the exterior of your property. We have the expertise and experience to create an environment for lush, healthy and weed free turf across Canton Ohio. Akron Canton Lawn Care includes pre-emergent crabgrass treatments and post-emergent treatments for broadleaf weeds like dandelions and ground ivy.
Aeration and Overseeding in Canton OH
Our lawn care company knows the perfect time to core aerate and overseed turf in Canton OH. If you have ugly bare spots and desire a thicker and healthier lawn, these services will provide the beautiful results that you have been wanting. We also offer a variety of turf pest applications to improve the health of your lawn.
Lawn Care Services

Imagine pulling into your driveway to see a green lawn with no sign of unsightly weeds. You do not have to imagine this fictional lawn when Akron Canton Lawn Care will make it a reality.
There is a right and a wrong way to care for your lawn and we have the knowledge and the means to offer the nourishment your lawn care needs.

Akron Canton Lawn Care experts who know the ins and outs of lawn care and turf pest applications. This expertise translates to premium customer service, a lush, green lawn and the satisfaction of surrounding your home or business with healthier turf from a lawn care company you will be able to trust.
Contact us today in Canton Ohio to learn more about our lawn services that range from tree and shrub fertilization, to mole and vole treatments, or flea and tick applications.
Ready to get started?
Call Akron Canton Lawn Care Now for your Free Estimate on any of our lawn care services (330) 933-2222 or click the Contact Us button to send us an email.
Ready to find out more?
Would you like to learn more about our Lawn Care Company ? Follow this link to find out more.
| Lawn Care Company Canton, Ohio | 44709 | 44708 | 44718 | 44714 |44705 | 44704 | 44721 | 44703 | 44702 | 44710 |