Your Lawn Care Company in the Jackson Township & Massillon Ohio area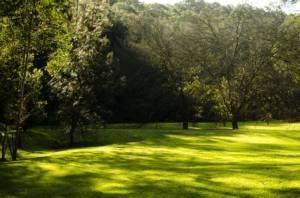 Your lawn is one of the most important elements of the overall appearance of your property and Akron Canton Lawn Care understands this. Our fertilizing and weed control technicians are knowledgeable, licensed and skilled professionals, ready to provide you with the highest quality of lawn care to give you greener grass on your side of the fence in the Massillon & Jackson Township Ohio area.
Lawn Fertilization Services with a Professional Lawn Care Company
The purpose of lawn fertilization with our lawn care company is to provide nutrients to encourage healthy active turf growth. Many stresses are placed upon lawns: mowing and foot traffic alone are stressful. Turfgrass needs to out-compete broadleaf weeds, recover from disease outbreaks, insect infestations, and drought damage. To do this turfgrass needs to be kept actively growing, although cool season turfgrasses such as turf type tall fescue will recover if allowed to go dormant in a summer drought. Fertilizer should be applied according to a lawn fertilizing schedule: too little fertilizer results in thin, sometimes yellowing turf that has a higher susceptibility to lawn diseases such as, red thread and rust; too much fertilizer also can contribute to many turf problems.
Problems Caused by Over-fertilizing
Increase in maintenance practices, such as mowing and aeration

Lower drought tolerance
Increase in insect damages

Greater susceptibility to lawn diseases, such as leaf spot

Burning of grass roots and foliage, especially if applied in the summer or applied in excessive amounts

Contributes to excess nutrients that filter into and pollute local water systems
Weed Control Service
Weeds tend to thrive at the expense of the more desirable turfgrass. They provide competition for space, nutrients, air, water and light. To prevent their germination and growth, we use a combination of pre-emergents applied to the soil, and post emergent applications to the turf. Our lawn care company will fight those hard to kill weeds until they are gone in the Jackson Township and Massillon OH area.
The Importance of Grass Recycling
Grass recycling benefits both your lawn and the environment. If lawns are mowed on a regular basis, grass clippings quickly decompose providing free fertilizer for your turf. It is a misconception that grass recycling contributes to a thatch buildup or spreads lawn disease. Thatch is an accumulation of partly decomposed grass roots and stems that develops beneath the actively growing turf. Grass clippings are largely composed of water and natural nutrients that decompose rapidly.
Akron Canton Lawn Care takes the hassle out of caring for your lawn and helps you get your valuable free time back in the Massillon & Jackson Twp Ohio area. We also offer many other services such as core aeration, overseeding and turf pest control.
Ready to take the next step?
Call Akron Canton Lawn Care Now for your Free Estimate on any of our lawn care services (330) 933-2222 or click the Contact Us button to send us an email.
Ready to find out more?
Would you like to learn more about our Lawn Care Company ? Follow this link to find out more.
| Lawn Care Company Jackson Township, OH | Massillon, OH | 44646 | 44720 | 44718 | 44216 | 44614 | 44708 |