In Munroe Falls & Silver Lake OH Give Dandelions Their Final Notice With Akron Canton Lawn Care!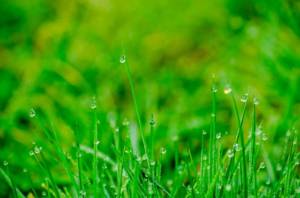 In Munroe Falls and Silver Lake Ohio we quickly eliminate dandelions and other unsightly weeds and rid your lawn of crabgrass with professional grade fertilization products with State Licensed technicians. We apply two treatments of crabgrass control to every yard to give you the best lawn care service possible. Unlike the typical one treatment of crabgrass control. Here at Akron Canton Lawn Care we also monitor issues from insects and disease with a timely and effective lawn care treatment program. Our applications of fertilizer and weed control are designed to produce effective results all season long here in Silver Lake & Munroe Falls Ohio.
---
Akron Canton Lawn Care Services Approach to Every Lawn
We have spent years building our reputation as a reliable, personable and professional lawn care company. You can count on our skilled lawn care specialists to provide the quality service and peace of mind you and your lawn deserve. We are committed to high quality service and products. We always make it easy for you to provide valuable feedback and hold us accountable to the high level of service that we promise you here in Silver Lake and Munroe Falls OH.
With our lawn care experience, count on our professionals to accurately assess the condition of your lawn and offer the most effective applications to optimize its healthy growth. We use professional equipment integrated with digital controls that ensure the proper rate of product are always used for a perfect outcome every time.
Comprehensive Fertilization & Weed Control:
Balanced fertilizing every applications

Crabgrass treatments twice

Broadleaf weed control every application as needed

Insect

& disease monitoring

Satisfaction is guaranteed
Our Work Always Will Speak for Itself!
Relax, sit back, and let the professionals at Akron Canton Lawn Care worry about the weeds in your lawn, regular feedings, problem areas, and pest control. Our effective lawn care treatment programs promote a green, very healthy, lush and insect free lawn. Most the time hiring us is comparable or even cheaper than trying to do it yourself with inferior residential products and equipment.
Ready to get started?
Call Akron Canton Lawn Care Now for your Free Estimate on any of our lawn care services (330) 933-2222 or click the Contact Us button to send us an email.
Ready to find out more?
Would you like to learn more about Fertilization and Weed Control? Follow this link to find out more.
| Lawn Care Service Munroe Falls, OH | Silver Lake, OH | 44626 | 44224 |