In Jackson Township and Massillon Ohio Organic Lawn Care Improves
The Quality Of Your Turf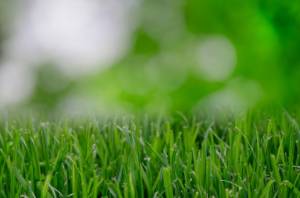 With our signature organic based fertilization program we use pre emergents for crabgrass preventative and low impact weed control. We only target broadleaf weeds and never apply complete blanket treatments. When your grass is not as organic and healthy as you want it to be, it is important to decide on the best course of lawn treatment in Jackson Township & Massillon Ohio.
Akron Canton Lawn Care provides organic lawn care based services and natural lawn fertilizer applications with slow release, non burning plant food that will greatly strengthens your turfgrass. Over the course of your lawn care applications, your lawn will benefit from thicker, green grass and reduced the thatch.
Organic Lawn Fertilization Does Affect Your Soil
Organic fertilization adds many valuable nutrients to your soil that help stabilize pH levels, making soil healthier for turf growth.
Soil with organic based methods produces much higher levels of nutrients and natural minerals. Consequently, grass that grows in organically treated soil is thick and easier for you to maintain.
The Benefits You Will Receive Of An Organic Based Fertilizer
An organic based lawn fertilizer to treat your soil causes a slow release of nutrients that allows the grass roots to absorb them systematically. Grass roots will become stronger and more fibrous, which results in a lusher organic based turf.
Organic based fertilizer products will create consistent growth during the entire growing season and healthier turf. Quick release fertilizers will over stimulate the growth of the turfgrass and cause issues such as excessive clippings, insect infestation and turf disease.
Plant health begins with your soil. Bio nutritional organic products feed with microorganisms and organic nutrient enhancers. With Bio nutritional fertilizers constantly building your soil profile. Then your lawn can yield optimum health, quality, deep color, and more controlled growth.

Selectively using turf health care organic products delivers a more beautiful and healthy turf while managing turf threatening pests with very little chemical intervention. It gives your turf the care it requires, while caring for both your community and the environment in a very professional sound way.

Organic based fertilizing is never harmful to pets & the wildlife because the proper application of organic based fertilizer doesn't cause concentrated excretions of bio-hazardous elements that can be found.
Your Organic Fertilization Will Flourish
When you apply organic lawn care based products, your grass, and outdoor living space grow greener and more beautiful over the years while you reduce the impact on the environment in Massillon and Jackson Township Ohio area.
Ready to find out more?
Would you like to learn more about Organic Lawn Care? Follow this link to find out more.
Ready to take the next step?
Call Akron Canton Lawn Care Now for your Free Estimate on any of our lawn care services (330) 933-2222 or click the Contact Us button to send us an email.
| Organic Lawn Care Jackson Township, OH | Massillon, OH |44646 | 44720 | 44718 | 44216 | 44614 | 44708 |