When looking for a lawn care service in Medina or Hinckley OH homeowners are looking for a company that will deliver: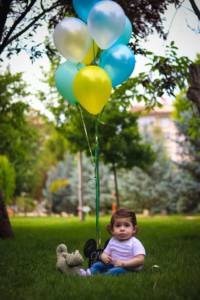 Healthy and vibrant looking green grass

Friendly, professional and knowledgeable lawn care service professionals

Consistent results in their turf year after year

A lawn that is free of weeds, vegetation, and pests

A lawn company focusing on customer satisfaction
---
At Akron Canton Lawn Care, we are always committed to all of the above, and more! Our lawn care company in Hinckley and Medina Ohio will keep your lawn or commercial property in superior condition year round. Our carefully designed application programs aim to address every component of your lawn's health needed to encourage vigor growth and prevent diseases.
We have the experience in the turfgrass industry and are very familiar with the various species of grass and plants found in our local area as well as the ever changing climate conditions and soil that all affect the state of your lawn.
Healthy Lawn Fertilizing Programs
We would love to help transform your property into a lush, green, very healthy lawn. Give Akron Canton Lawn Care the responsibility of maintaining a healthy and beautiful lawn for you so you can spend your free time doing the things you want to be doing. Combined with some of the other services we offer, our lawn care application plans will ensure that your lawn is in the best shape possible.
Proper lawn fertilization has the largest impact on the color and vigor of your turf, the keyword being "proper". Various factors including the type of grass, quality of soil, and local climate all play a role in what type of fertilizing your turf needs. At Akron Canton Lawn Care, we are experts at determining the correct mix of nutrients your lawn needs to thrive in Medina and Hinckley Ohio.
When your lawn receives proper fertilizing, it is more resistant to all weed growth, drought, and diseases. A healthy lawn will help the environment by producing more oxygen, cooling the air, and absorbing the dust. Combine our fertilizer with our weed control which comes standard in all our treatment plans you will have the best lawn on the block before you know it. We always apply two treatments of crabgrass control to ensure superior results. Instead of the industry standard of one application of crabgrass control. Some of our other services we offer for your lawn are grub control, insect control, lawn aeration and overseeding.
Ready to get started?
Call Akron Canton Lawn Care Now for your Free Estimate on any of our lawn care services (330) 933-2222 or click the Contact Us button to send us an email.
Ready to find out more?
Would you like to learn more about Fertilization and Weed Control? Follow this link to find out more.
| Fertilizer and Weed Control Medina, OH | 44233 | 44256  | Hinckley, OH |