Fertilizer & Weed Control Programs Offered By Akron Canton Lawn Care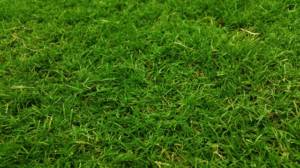 Akron Canton Lawn Care is your local lawn company to call for fertilizer and weed control services in Hinckley and Medina Ohio. With custom lawn care application programs where we pride ourselves in making every lawn a green and healthy lawn with no weeds! We use an ecologically sound approaches to achieve the results you deserve which is better for your local environment and most important your wallet.
Lawn Care Services in Medina & Hinckley Ohio can include:
Weed Control

Outdoor Pest Control Programs
Keeping a green, healthy lawn is an ongoing process. It is important that the right lawn applications are always used at the right time and in the right amounts to control weeds and pests so the grass has plenty of room to grow in your lawn. We always use two applications of crabgrass treatments instead of the industry standard of only one. A consistent lawn care program takes any of the guesswork out of when to apply the appropriate weed control products and fertilization applications to your turf and gives you a green healthy lawn.
Our Lawn Care Technicians are certified to produce consistently beautiful results by doing everything they can to improve your turf in the Hinckley and Medina Ohio area.
Custom Treatments From Your Lawn Care Company
We will always evaluate your turf and only prescribe what is needed for your particular lawn care circumstances. Rather than just making "blanket" lawn treatments, we always strive to use only lawn products when needed and at the rates necessary to achieve superior results with our fertilization and weed control applications.
All of our lawn care services are 100% guaranteed when you choose Akron Canton Lawn Care.
Ready to take the next step?
Call Akron Canton Lawn Care Now for your Free Estimate on any of our lawn care services
(330) 933-2222 or click the Contact Us button to send us an email.
Ready to find out more?
Would you like to learn more about Fertilization and Weed Control? Follow this link to find out more.
| Fertilizer and Weed Control Medina, OH | 44233 | 44256  | Hinckley, OH |