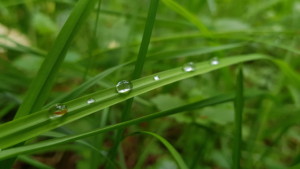 For many homeowners it is finally time to admit it in Canton Ohio. Your lawn needs more time than you can give it right now and you are ready for some professional help from a local lawn care company. But how do you find the best lawn care services that you require? You have googled "lawn care." But there are so many lawn care companies out there, with no idea of who will be the best lawn care service for you. How do you select the best lawn care services for your lawn? Hopefully the following information will help point you to the best lawn company for the job.
What type of lawn care services does my property need?
Lawn Mowing - If your turf is in good shape, may be that all you need is basic lawn mowing service. Most mowing companies offer weekly mowing services where the mow, trim and blow off all hard surfaces. Usually their commercial equipment will leave a better cut than residential equipment. Professional mowing services will stripe the lawn for a great look and they will know what heights to mow at during certain times of the year to make the grass healthy and look great.
Troubleshooting a lawn that requires some sort of lawn treatments - When you notice that your lawn is looking less than great. Maybe the turf is patchy looking or discolored. It is time to call in a great local lawn care company to evaluate the situation. Lawn care experts are trained to identify and diagnose all lawn problems.
Remedy - Based on their evaluation of your turfs needs, a professional lawn care company should be able to offer an remediation plan, which may or may not include one or more of these treatments for the lawn:
core aeration of your lawn (if your lawn's soil is compacted or to thick in thatch, removing small "cores" of the lawns soil will allow oxygen, water, and fertilizer to reach the grass roots)
treatment of lawn pests and weed control

eradication of lawn diseases
fungicide treatments

weed control
How do I choose the best lawn care services in Canton OH?
Look for lawn care companies with good local references
The lawn company you hire should be licensed wherever required by law and if applying treatments to your lawn should be a licensed with the Ohio Department of Agriculture
Anyone working on your property or lawn should be insured with business liability and property insurance coverage. For your protection and theirs.
If you can get three estimates and compare the prices and services they offer.
Make sure that your lawn contractor knowledgeable and familiar with the particular species of grass and conditions associated with your property.